Holy Redeemer

High School




Class Of 1969
HOLY REDEEMER CLASS OF '69 SCHOLARSHIP FUND
FOR DETROIT CRISTO REY
LET'S GET FIRED UP!
Last year, many Class of '69 members generously donated over $2,500 to pay for a Cristo Rey student's tuition. We are asking YOU once again to open your hearts and open your wallets to help a deserving student experience a Catholic education at Detroit Cristo Rey.
We need you! It costs far more than $2,500 to educate one student for one year at Cristo Rey (opened in 2008 in our Holy Redeemer High School building under the direction of the Basilian Fathers and Immaculate Heart of Mary Sisters). The students work one day a week at a job placement. Dollars earned go towards their education. Additionally, many other philanthropic efforts are in place to make it financially possible for students to attend. We were able to pay for the tuition of "Aron" this year. Aron is successfully completing his freshman year at Cristo Rey.
Did you know that Detroit Cristo Rey has 100% College Acceptance for its graduating seniors this year? Incredible!
How do you donate? Click the link below and please mark on your donation that it is from the "Class of 1969". We will keep track of our donations and post them on our website. Let's surpass last year's donations of $2,644. We can do this!
https://donatenow.networkforgood.org/detcristorey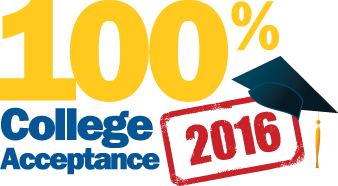 ---

Holy Redeemer Memorabilia Goldmine!
Kathy Suchyta (class of '66 and sister of Greg Suchyta) has made a website of Holy Redeemer memorabilia. Many items have been taken from school newspapers, yearbooks, etc. These were items she salvaged when the school closed. Thank you, Kathy!
tmwoz.com/holyredeemerhighschool/Homepage.html
Stay tuned!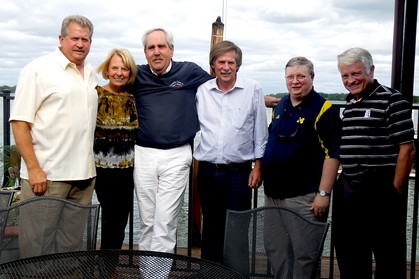 Despite the meager turnout, we had a great time reminiscing about the Big RE!
Left to right: Algirdas Norkunas, Ilene Soroka MacDonald, John Pavlak, Dan Campbell, Dennis Glasgow and Dennis' friend, Fr. Jack Quinlan