Holy Redeemer

High School




Class Of 1969
Fifty Years Ago We Were Sophomores
August is moving along and if you can remember back 50 years ago, we were all getting nervous and excited about our sophomore year at Holy Redeemer. We had one year under our belts and were looking ahead to the next three years at the Big RE.
Fast forward to August 2016. Holy Redeemer High School is now Detroit Cristo Rey. Their entering freshman class is over 100 students. The school is thriving and its school/work model is making a difference for so many kids who could not otherwise attend Catholic school.
Last fall our classmates generously donated to pay for the tuition of a student, Aron. Aron successfully completed his freshman year and is coming back as a sophomore, just like we did 50 years ago.
Last year, we were able to raise enough to pay for Aron's tuition. This year, we are struggling to find classmates willing to stretch their own dollars to help a young man. We need YOU to make our mission successful. If any class can do it, it is the Class of '69.
Below are the classmates who have generously donated a total of $2,160 so far. We need $340 to reach our goal. Will you join your classmates and make a contribution? Thank you in advance. Please donate today.
Mariella (Duffy) Barlow
Tony Duarte
Michelle Karl
Barb Lukasiewicz
Karen (Hammon) Gebhardt
Colleen (Donnelly) and Joe Lachapelle
Ilene (Soroka) MacDonald
Ed McCarthy
Carol McGuire
Karen (Piotrowski) and Pat McNamara
John Mifsud
Rick Nowakowski
John Pavlak
Nancy (Cini) and Frank Podczervinski
Phyllis (St. Amand) Rini
Ken Seguin
Ed Somensatto
Therese (Henri) Thorn
Here is the link to make a contribution online or information for sending a contribution via US Mail (make sure you indicate it is for the Class of '69):
https://donatenow.networkforgood.org/detcristorey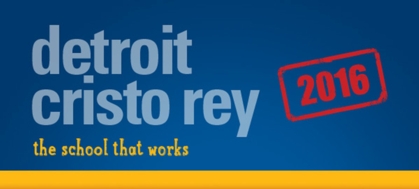 Sad News About Coach McCartney
"We would like to share the news that our father, Coach Bill McCartney has been diagnosed with late-onset Dementia/Alzheimer's. We (his family) have been noticing memory issues for the past few years and he was recently diagnosed. He is receiving treatment and we are hoping this slows the progression of the disease. He is still the same Coach Mac - biking, golfing, supporting the Buff's and being an active member of his church."
"We are making this public to ask for your understanding and patience as we know he frequently runs into fans, friends and former players. This is a frustrating and confusing disease, and if he appears disconnected or unknowing, please don't take it personally."
"Please keep Coach Mac in your thoughts and prayers as we navigate through this difficult time."
"The McCartney Family"
HOLY REDEEMER CLASS OF '69 SCHOLARSHIP FUND
FOR DETROIT CRISTO REY
LET'S GET FIRED UP!
Last year, many Class of '69 members generously donated over $2,500 to pay for a Cristo Rey student's tuition. We are asking YOU once again to open your hearts and open your wallets to help a deserving student experience a Catholic education at Detroit Cristo Rey.
We need you! It costs far more than $2,500 to educate one student for one year at Cristo Rey (opened in 2008 in our Holy Redeemer High School building under the direction of the Basilian Fathers and Immaculate Heart of Mary Sisters). The students work one day a week at a job placement. Dollars earned go towards their education. Additionally, many other philanthropic efforts are in place to make it financially possible for students to attend. We were able to pay for the tuition of "Aron" this year. Aron is successfully completing his freshman year at Cristo Rey.
Did you know that Detroit Cristo Rey has 100% College Acceptance for its graduating seniors this year? Incredible!
How do you donate? Click the link below and please mark on your donation that it is from the "Class of 1969". We will keep track of our donations and post them on our website. Let's surpass last year's donations of $2,644. We can do this!
https://donatenow.networkforgood.org/detcristorey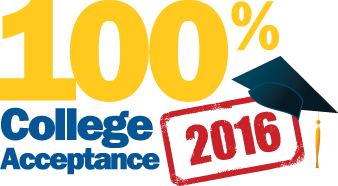 ---

Holy Redeemer Memorabilia Goldmine!
Kathy Suchyta (class of '66 and sister of Greg Suchyta) has made a website of Holy Redeemer memorabilia. Many items have been taken from school newspapers, yearbooks, etc. These were items she salvaged when the school closed. Thank you, Kathy!
tmwoz.com/holyredeemerhighschool/Homepage.html
Stay tuned!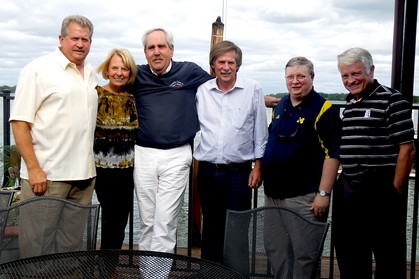 Despite the meager turnout, we had a great time reminiscing about the Big RE!
Left to right: Algirdas Norkunas, Ilene Soroka MacDonald, John Pavlak, Dan Campbell, Dennis Glasgow and Dennis' friend, Fr. Jack Quinlan