Holy Redeemer

High School




Class Of 1969
Dear Classmates,
Greg Suchyta notified me that Elizabeth (Betty) Garland passed away last month.
Here is a link to Betty's obituary:
http://www.desmondfuneralhome.com/obituary/Elizabeth-Ann-Garland-Buryta/metro-Detroit-MI/1713561
So sorry to share such sad news.
---
Greetings Classmates,
Al Norkunas contacted me, asking if I could pass on to all of you upcoming performances of the Ford Motor Company Chorus. As most of you know, Al has been a big part of this outstanding group for many years. I am also attaching flyers for the three events. Ilene Soroka MacDonald
Here is what Al wrote:
"Good Morning,
Attached are the fliers for my upcoming spring concerts. The first one on Sunday April 23rd at 4pm is a free concert so please bring all of your friends and family. That one is in Livonia at Christ Our Savior Lutheran Church 14175 Farmington Rd, just a few blocks north of I 96 (Schoolcraft)
The other concert dates are Sunday April 30th, 4pm at the Ford Community Preforming Arts Center 15801 Michigan Ave, Dearborn and Friday, May 19th, 7pm at Allen Park Presbyterian Church 7101 Park Ave, Allen Park.
I would love to have join us if any of these dates work with your busy schedules.
I hope this finds you and your family doing well!
In the spirit of singing,
Al Norkunas"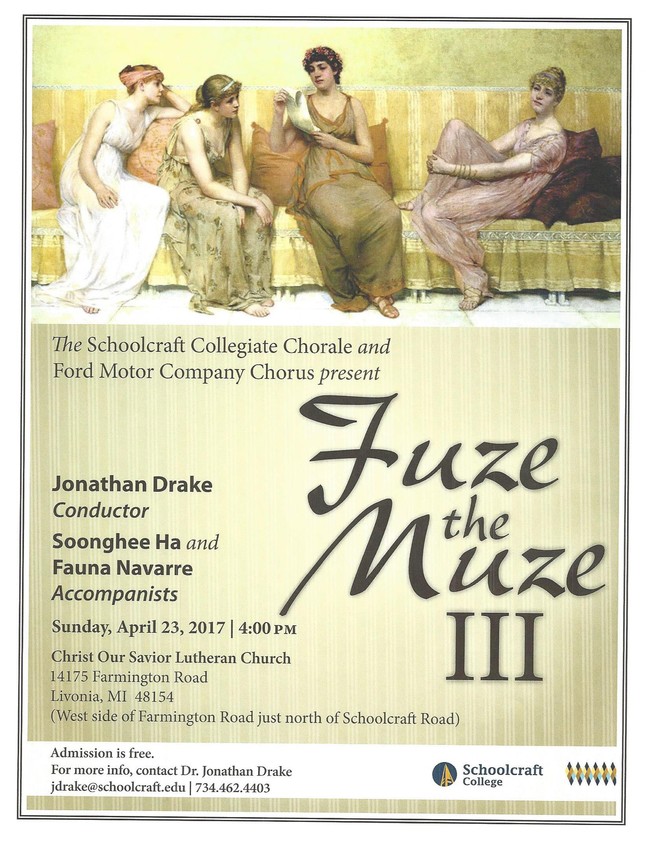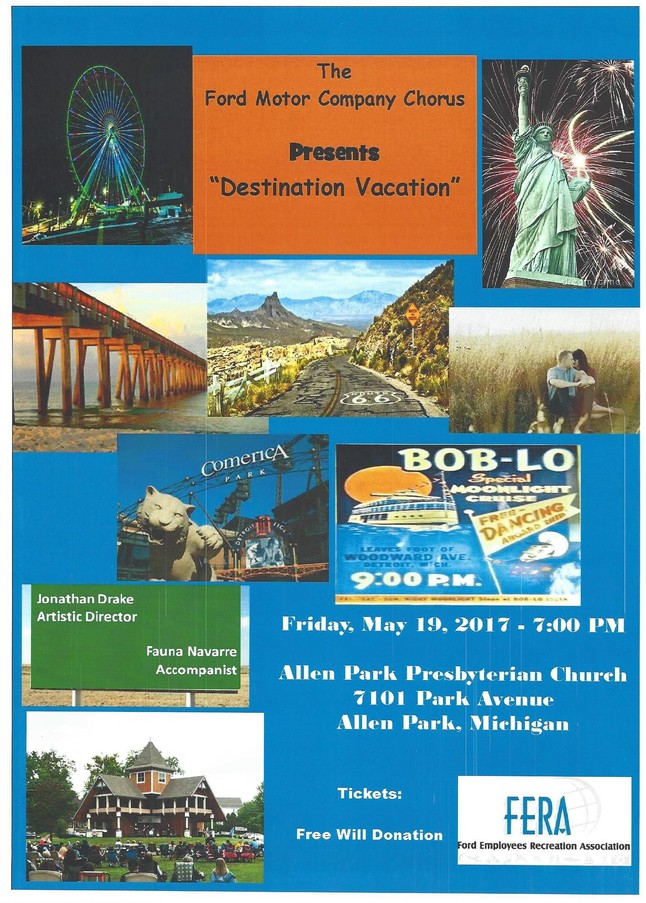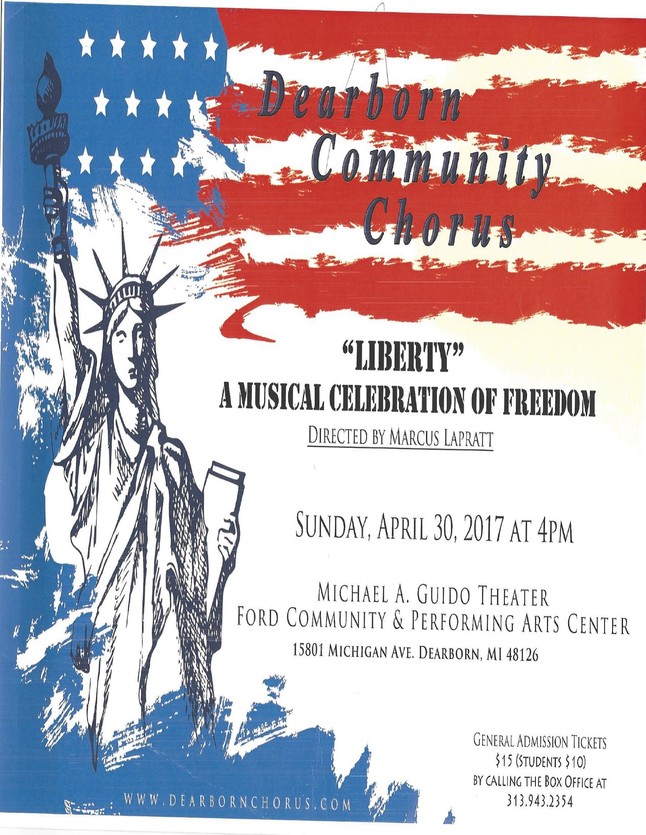 We Did It!!!
Congratulations to the Class of '69 for once again coming through for a cause. Because of the generosity of the classmates listed below, we have been able to provide tuition coverage for sophomore student, Aron. Our goal was $2,500 but we exceeded our expections with $2,850!
If you meant to donate but life got in the way, we still need contributions and they will be added to our account for next year.
Thanks to classmates Therese Henri Thorn, Rick Nowakowski, John Pavlak, Ken Seguin and Ilene MacDonald for spearheading this effort. Thanks to Mike Khoury, Director at Detroit Cristo Rey for his help and diligence.
Mariella (Duffy) Barlow
Mary-Jo (Doran) Demars
Tony Duarte
Michelle Karl
Barb Lukasiewicz
Karen (Hammon) Gebhardt
Algis Kaunelis
Colleen (Donnelly) and Joe Lachapelle
Ilene (Soroka) MacDonald
Ed McCarthy
Carol McGuire
Karen (Piotrowski) and Pat McNamara
John Mifsud
Rick Nowakowski
John Pavlak
Paul Pisani
Nancy (Cini) and Frank Podczervinski
Phyllis (St. Amand) Rini
Ken Seguin
Ed Somensatto
Therese (Henri) Thorn
Judy (Martinez) Thrash
Here is the link to make a contribution online or information for sending a contribution via US Mail (make sure you indicate it is for the Class of '69):
https://donatenow.networkforgood.org/detcristorey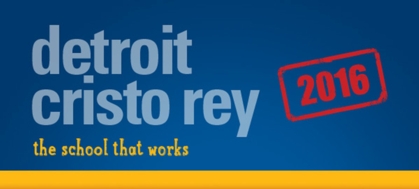 Sad News About Coach McCartney
"We would like to share the news that our father, Coach Bill McCartney has been diagnosed with late-onset Dementia/Alzheimer's. We (his family) have been noticing memory issues for the past few years and he was recently diagnosed. He is receiving treatment and we are hoping this slows the progression of the disease. He is still the same Coach Mac - biking, golfing, supporting the Buff's and being an active member of his church."
"We are making this public to ask for your understanding and patience as we know he frequently runs into fans, friends and former players. This is a frustrating and confusing disease, and if he appears disconnected or unknowing, please don't take it personally."
"Please keep Coach Mac in your thoughts and prayers as we navigate through this difficult time."
"The McCartney Family"
HOLY REDEEMER CLASS OF '69 SCHOLARSHIP FUND
FOR DETROIT CRISTO REY
LET'S GET FIRED UP!
Last year, many Class of '69 members generously donated over $2,500 to pay for a Cristo Rey student's tuition. We are asking YOU once again to open your hearts and open your wallets to help a deserving student experience a Catholic education at Detroit Cristo Rey.
We need you! It costs far more than $2,500 to educate one student for one year at Cristo Rey (opened in 2008 in our Holy Redeemer High School building under the direction of the Basilian Fathers and Immaculate Heart of Mary Sisters). The students work one day a week at a job placement. Dollars earned go towards their education. Additionally, many other philanthropic efforts are in place to make it financially possible for students to attend. We were able to pay for the tuition of "Aron" this year. Aron is successfully completing his freshman year at Cristo Rey.
Did you know that Detroit Cristo Rey has 100% College Acceptance for its graduating seniors this year? Incredible!
How do you donate? Click the link below and please mark on your donation that it is from the "Class of 1969". We will keep track of our donations and post them on our website. Let's surpass last year's donations of $2,644. We can do this!
https://donatenow.networkforgood.org/detcristorey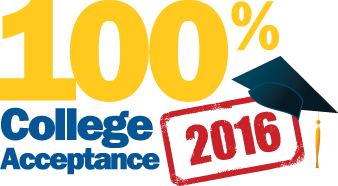 ---

Holy Redeemer Memorabilia Goldmine!
Kathy Suchyta (class of '66 and sister of Greg Suchyta) has made a website of Holy Redeemer memorabilia. Many items have been taken from school newspapers, yearbooks, etc. These were items she salvaged when the school closed. Thank you, Kathy!
tmwoz.com/holyredeemerhighschool/Homepage.html
Stay tuned!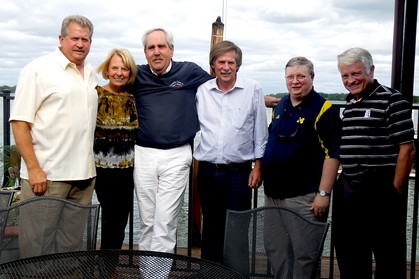 Despite the meager turnout, we had a great time reminiscing about the Big RE!
Left to right: Algirdas Norkunas, Ilene Soroka MacDonald, John Pavlak, Dan Campbell, Dennis Glasgow and Dennis' friend, Fr. Jack Quinlan